While visiting Tokyo for the weekend, I attended church and went out for lunch with some friends. After lunch, I took my new camera and went over to Omotesando for the Harajuku Omotesando Super Yosakoi. AKA a super intense two day long street dance competition festival. The festival is said to have originated in 1954 as an effort to reinvigorate the population after losing WWII. In 2001, the dance festival became a regional competition in Tokyo and has since been a much anticipated yearly event. The festival is best known by the colorful outfits, and intense synchronized dance teams. Truly, I didn't know how incredible synchronized dancing could be until I saw these teams compete.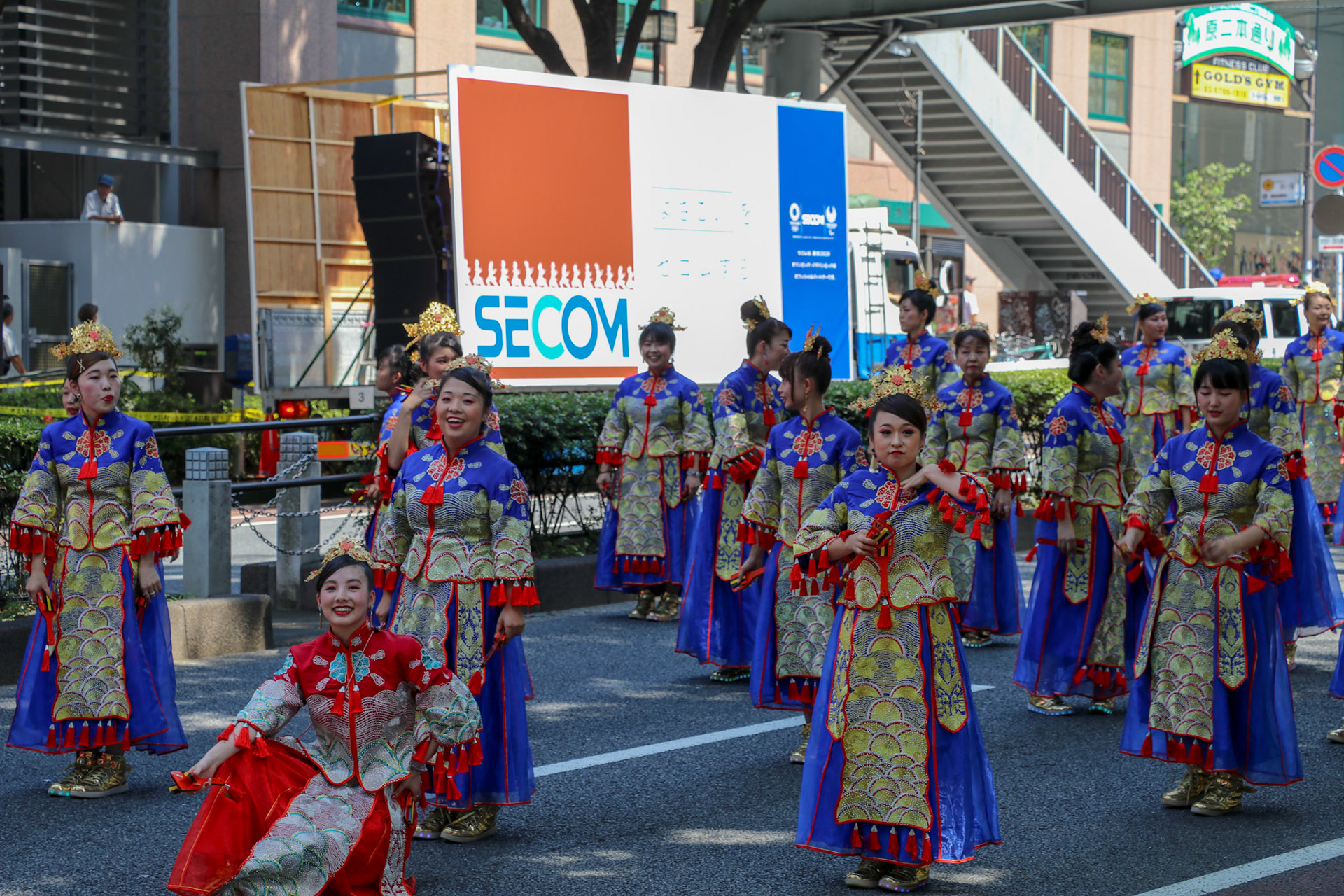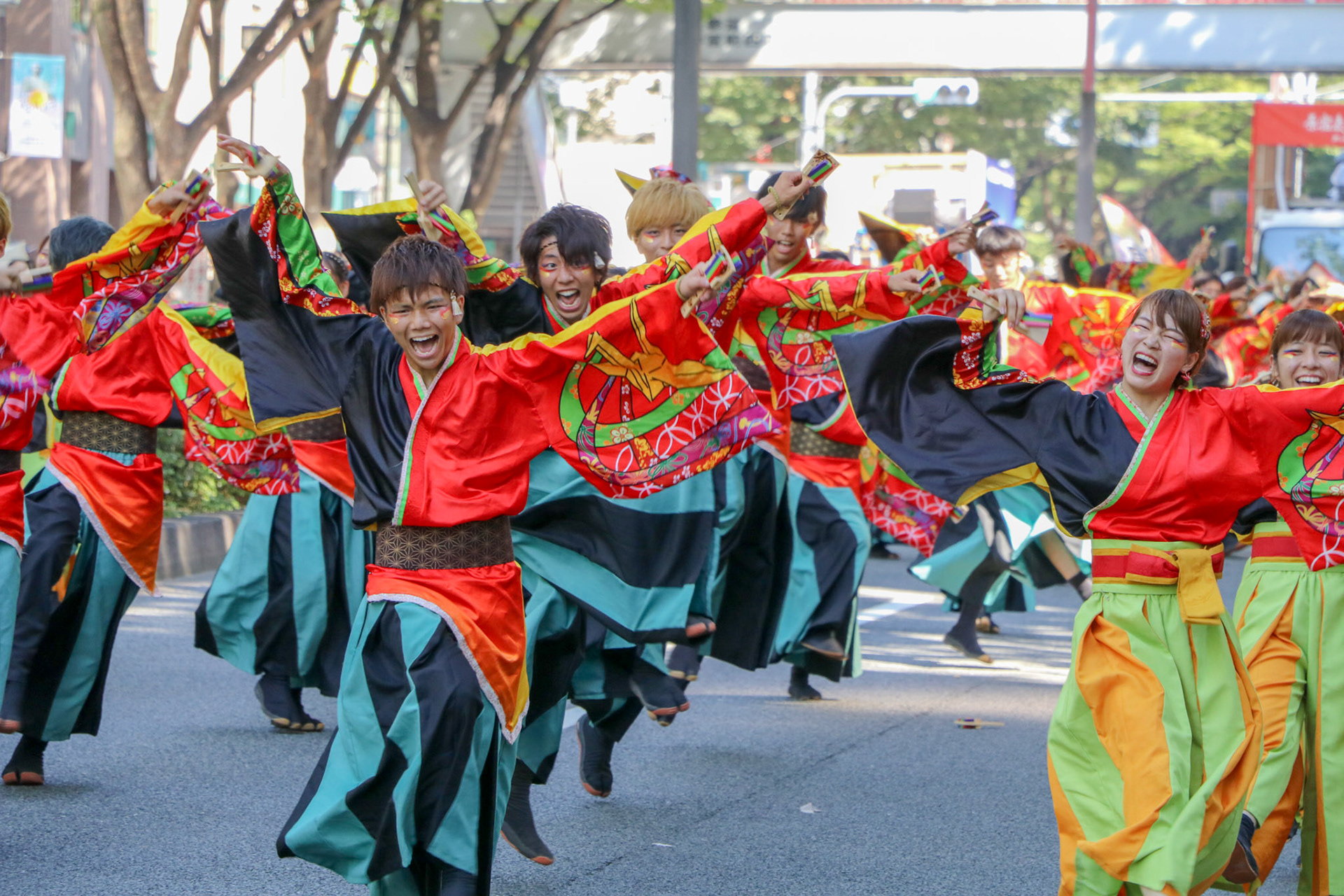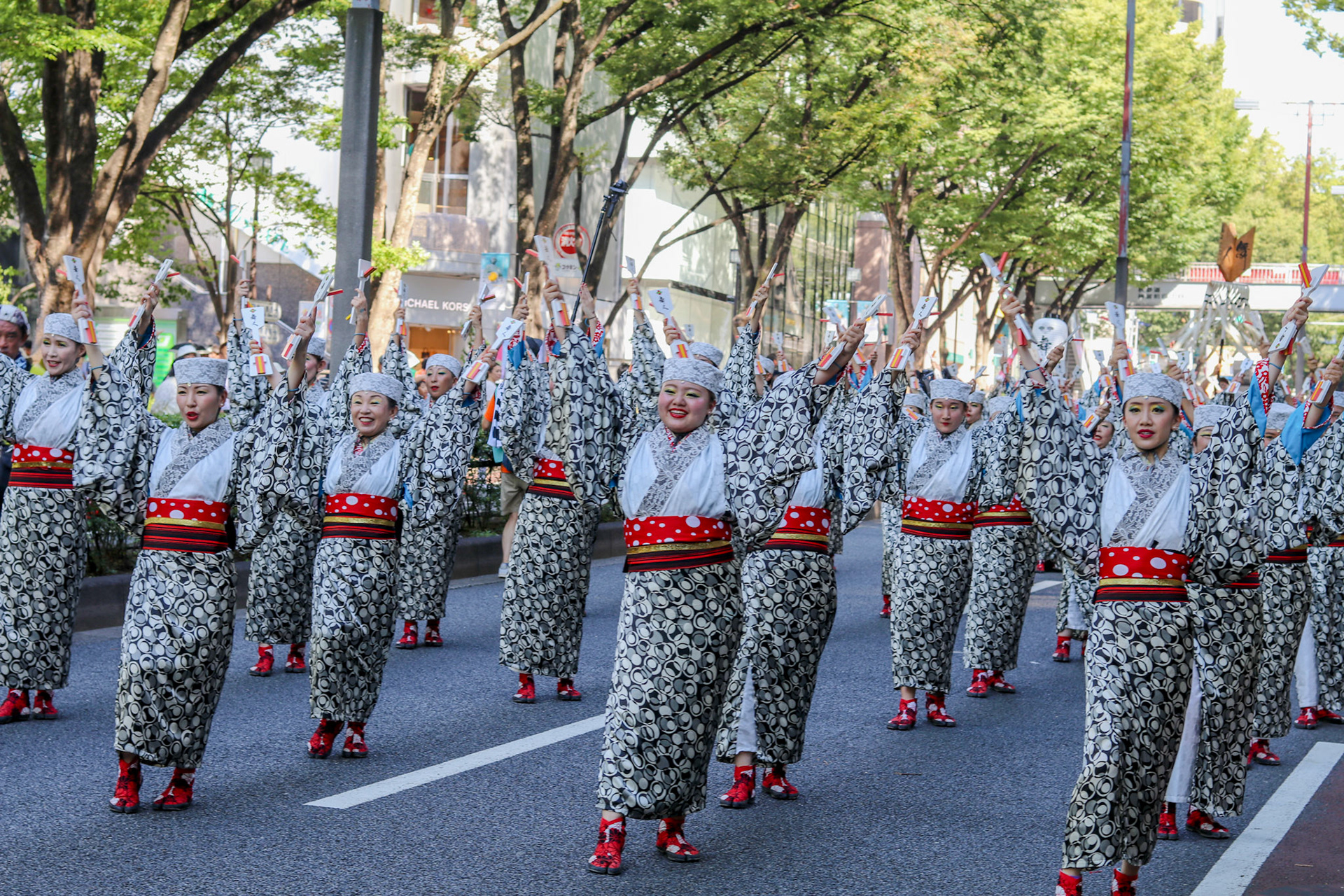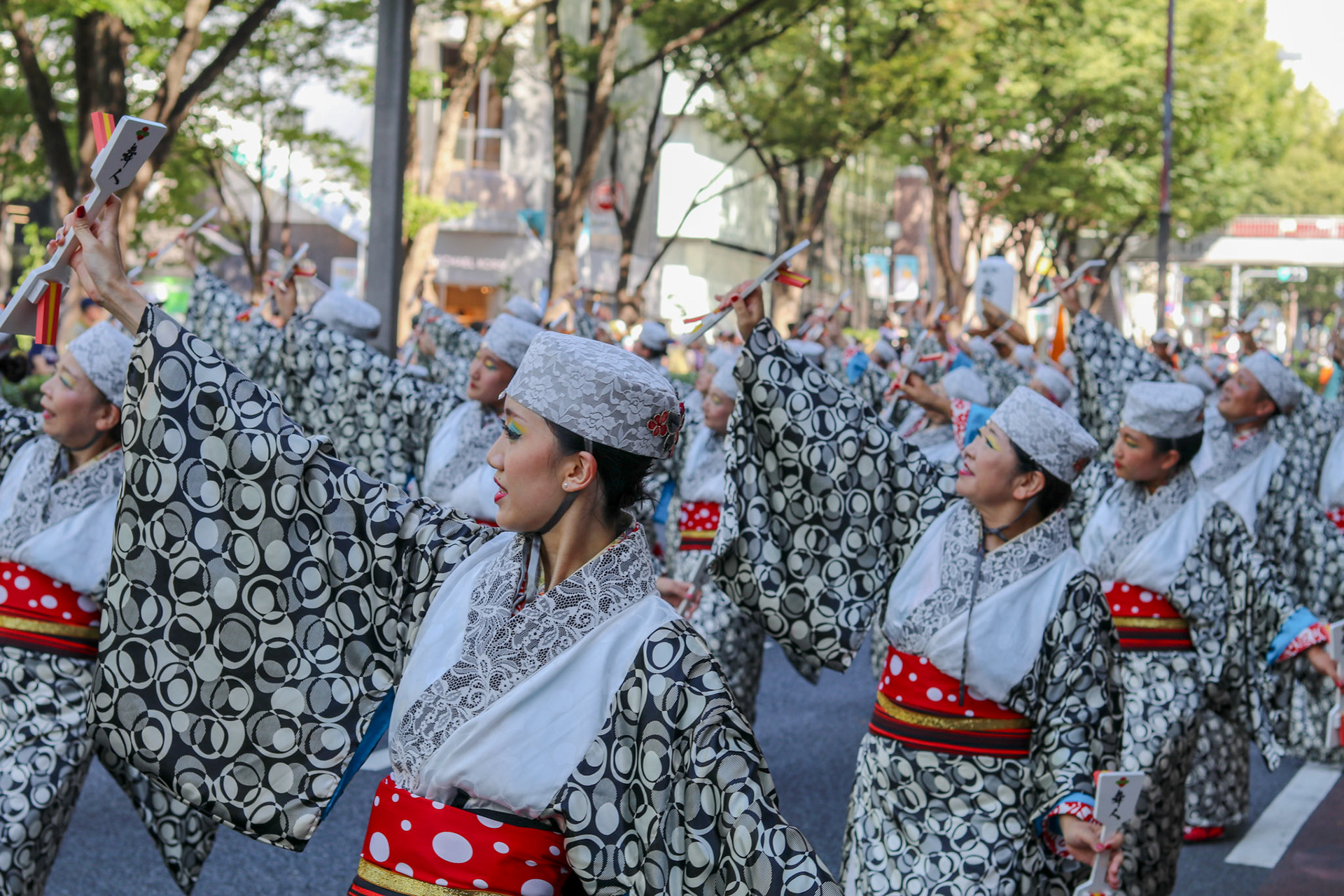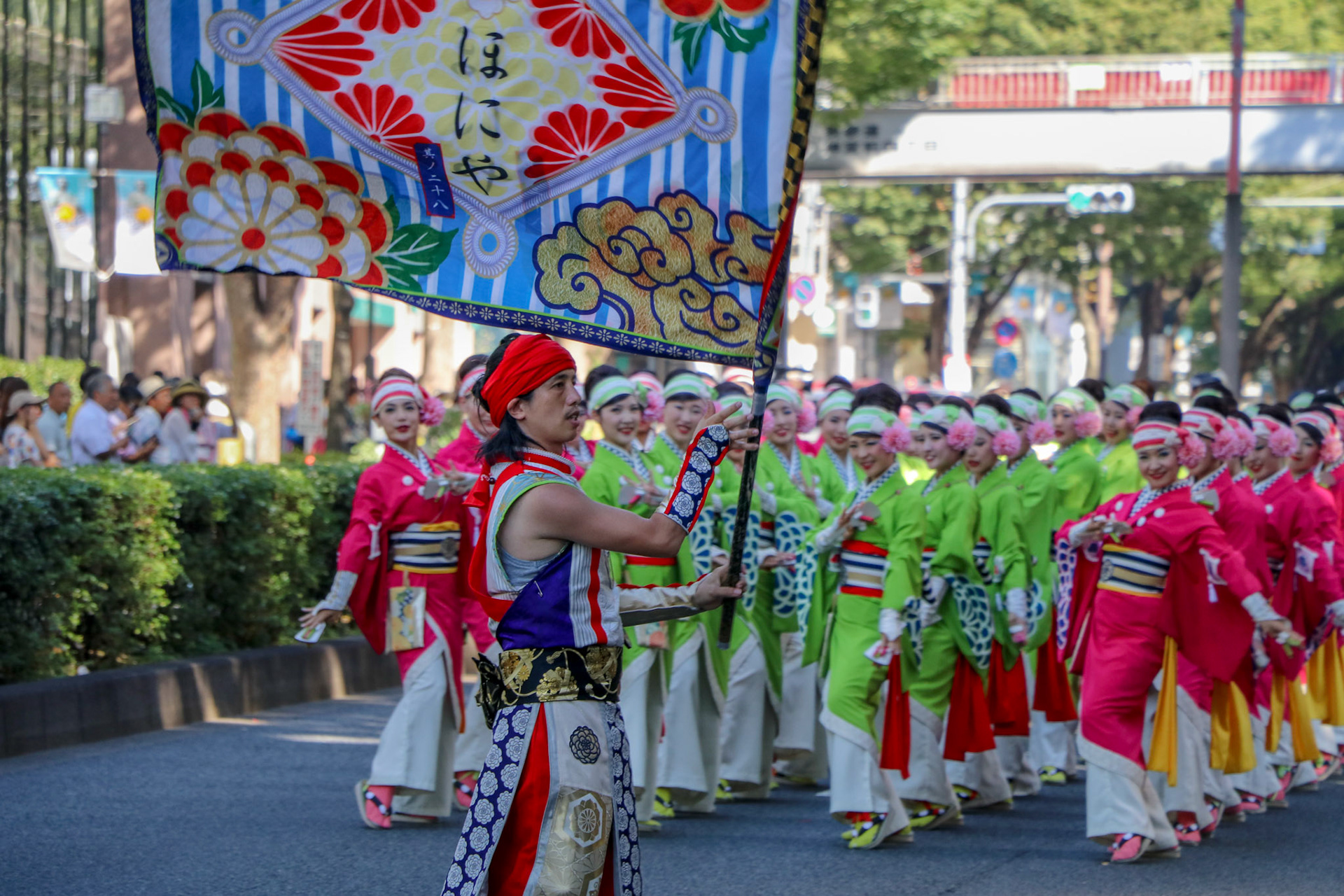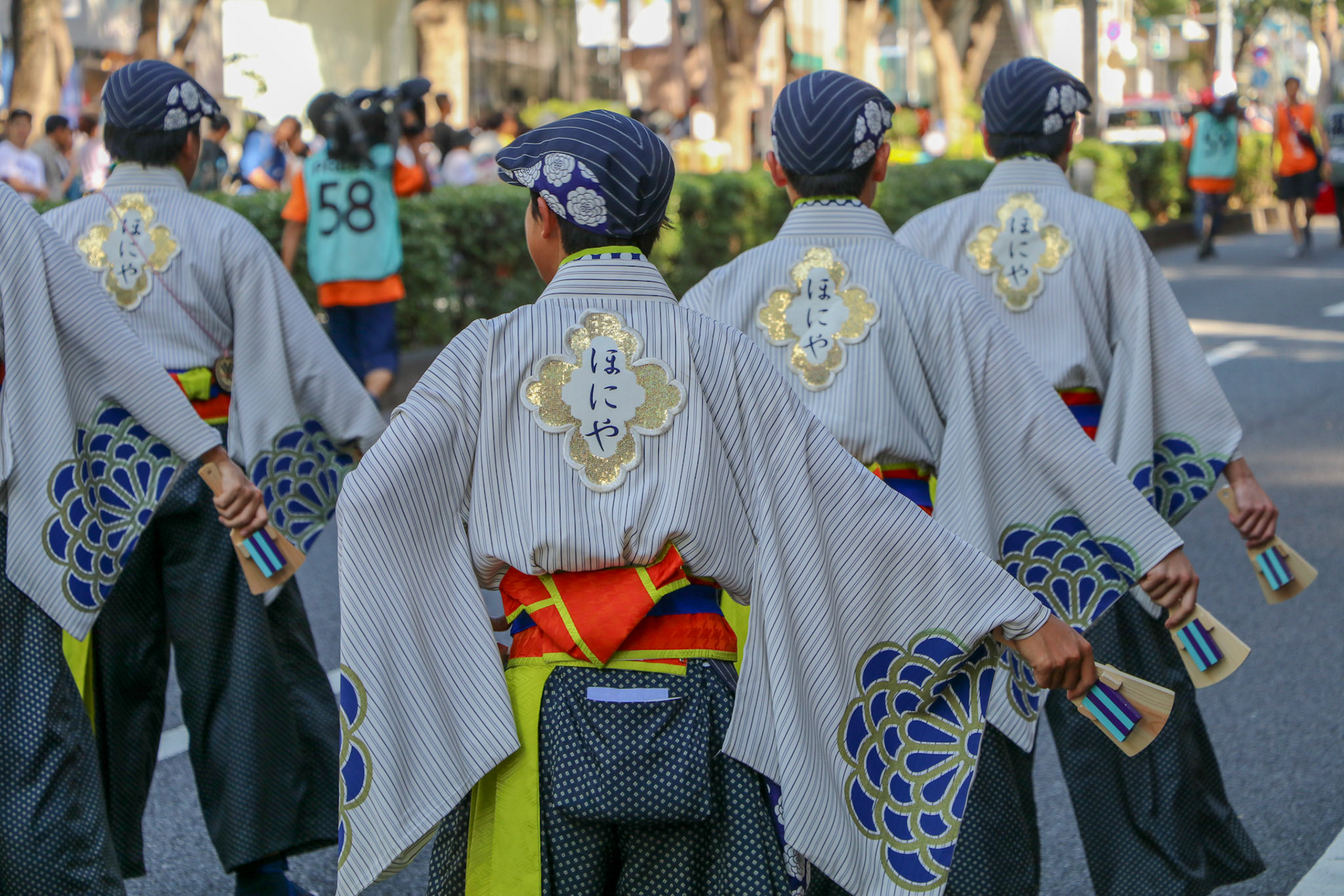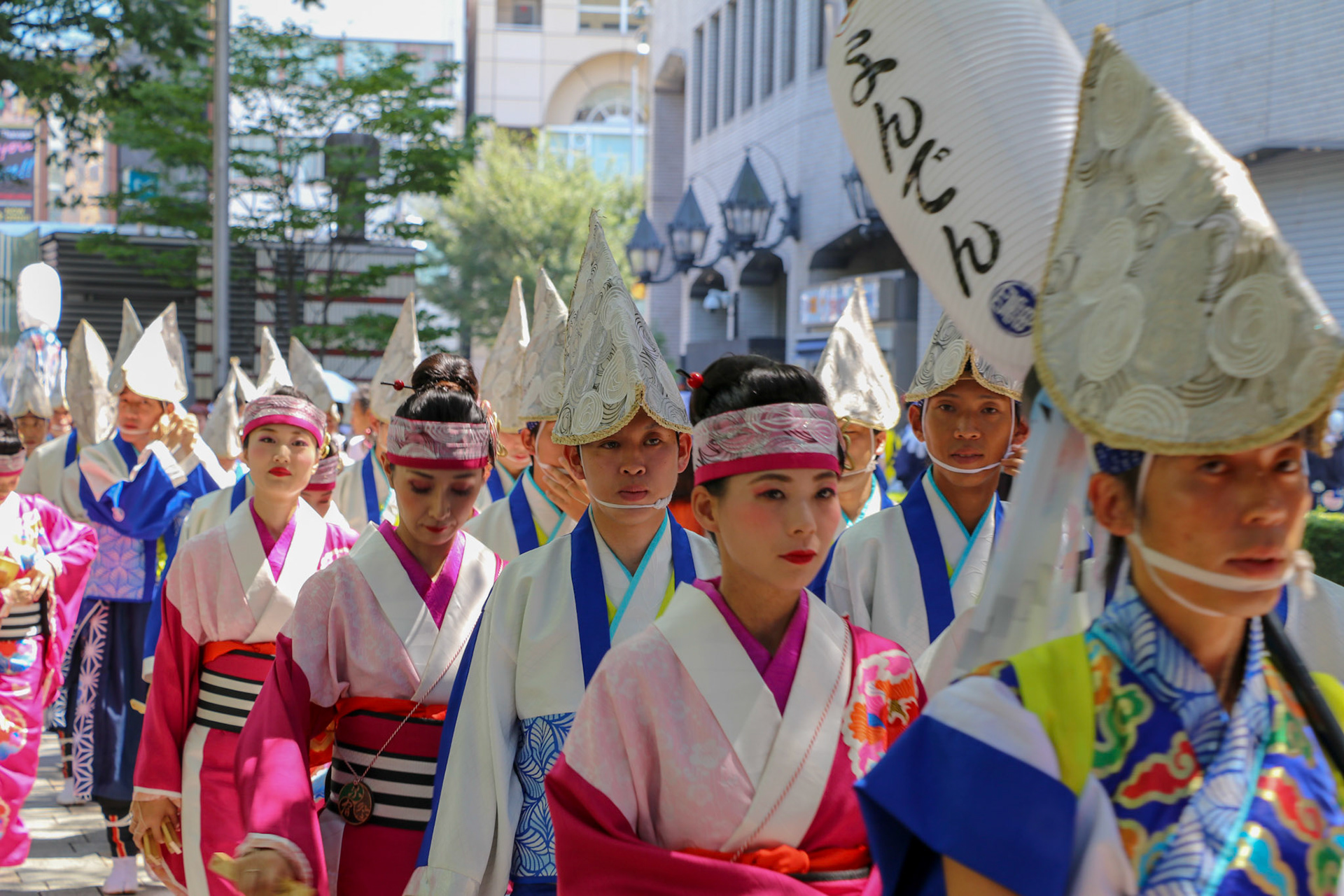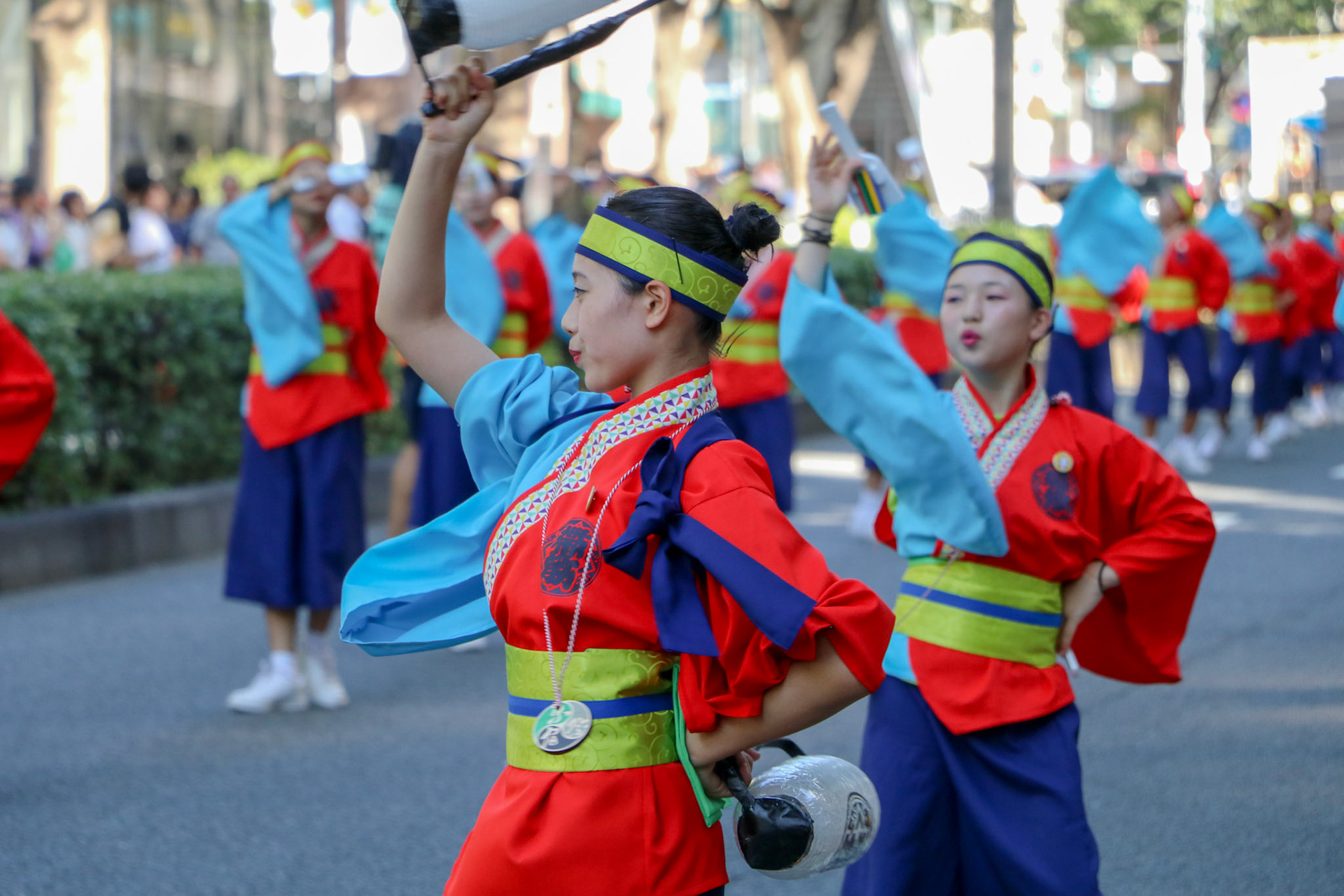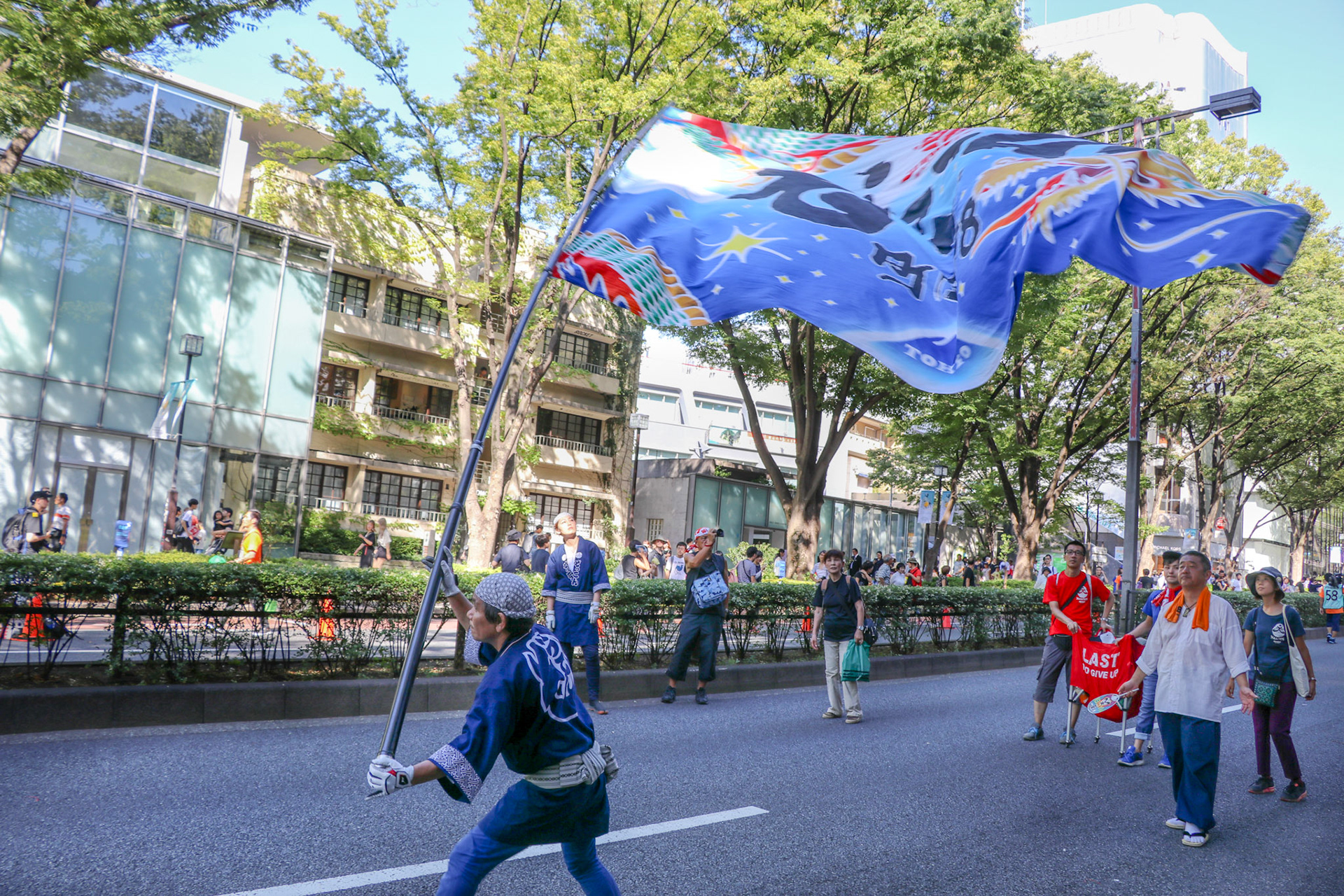 Japan is often characterized by its uniformity or group mindset, and that mindset certainly made itself known through these synchronized dances. They were flawless. I would however like to bring up another point that Japan is generalized by - lack of individuality. Due to it's collective nature, Japan is often seen as a nation with weak individuality and an inability to be creative and expressive. Although true in some circumstances, this former mindset of mine was proven to be incorrect after I looked at some of the pictures I took this past weekend. Look at those faces.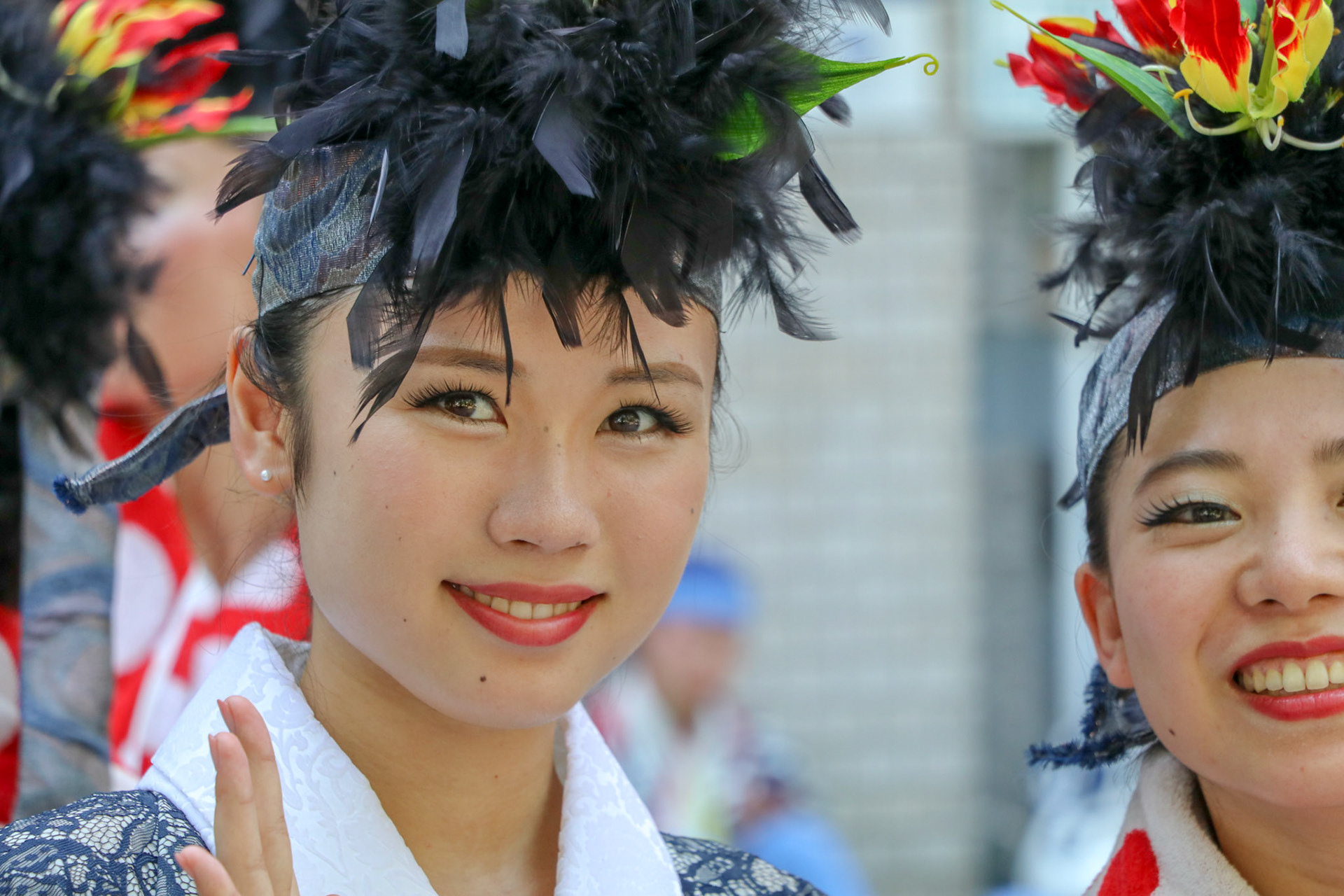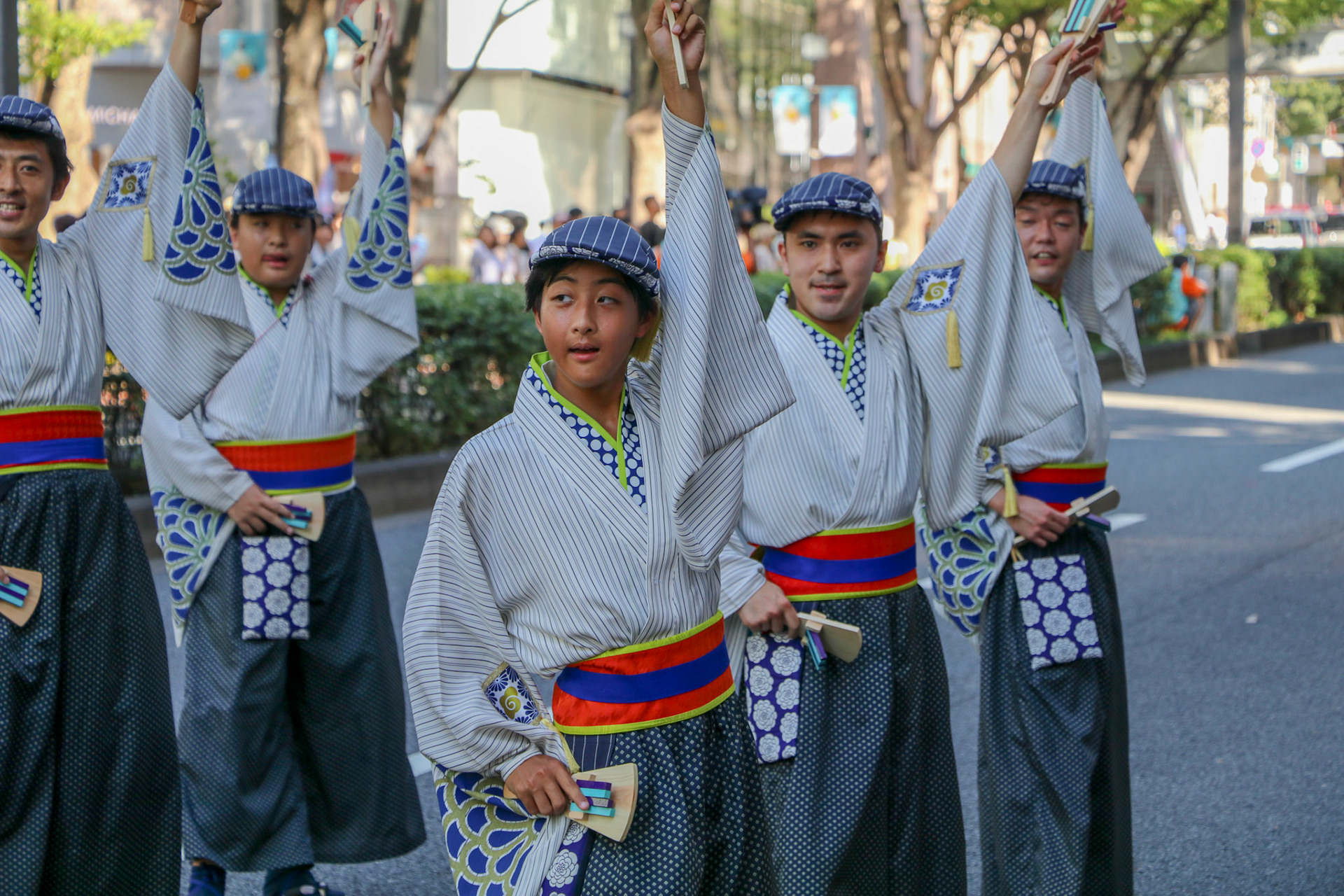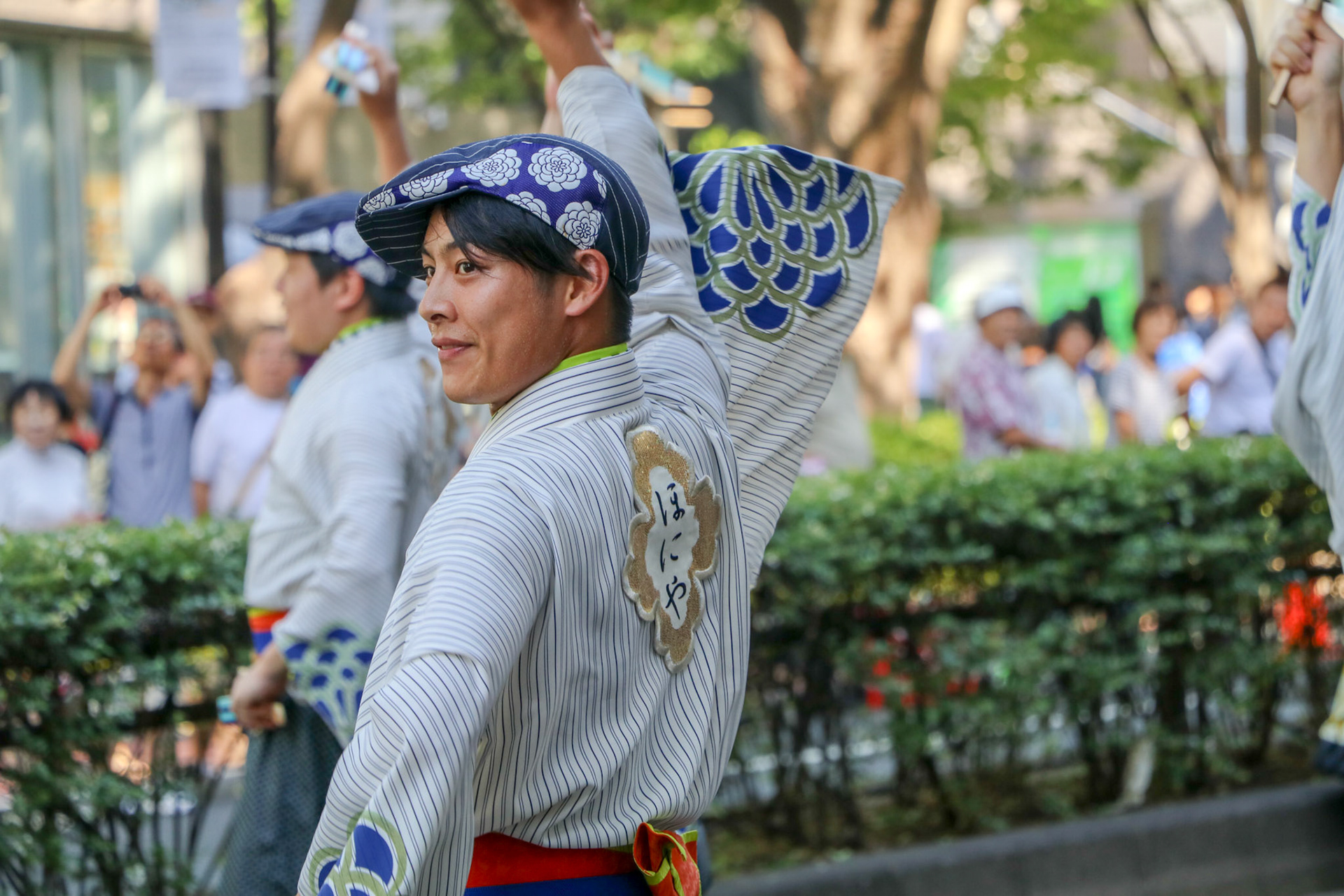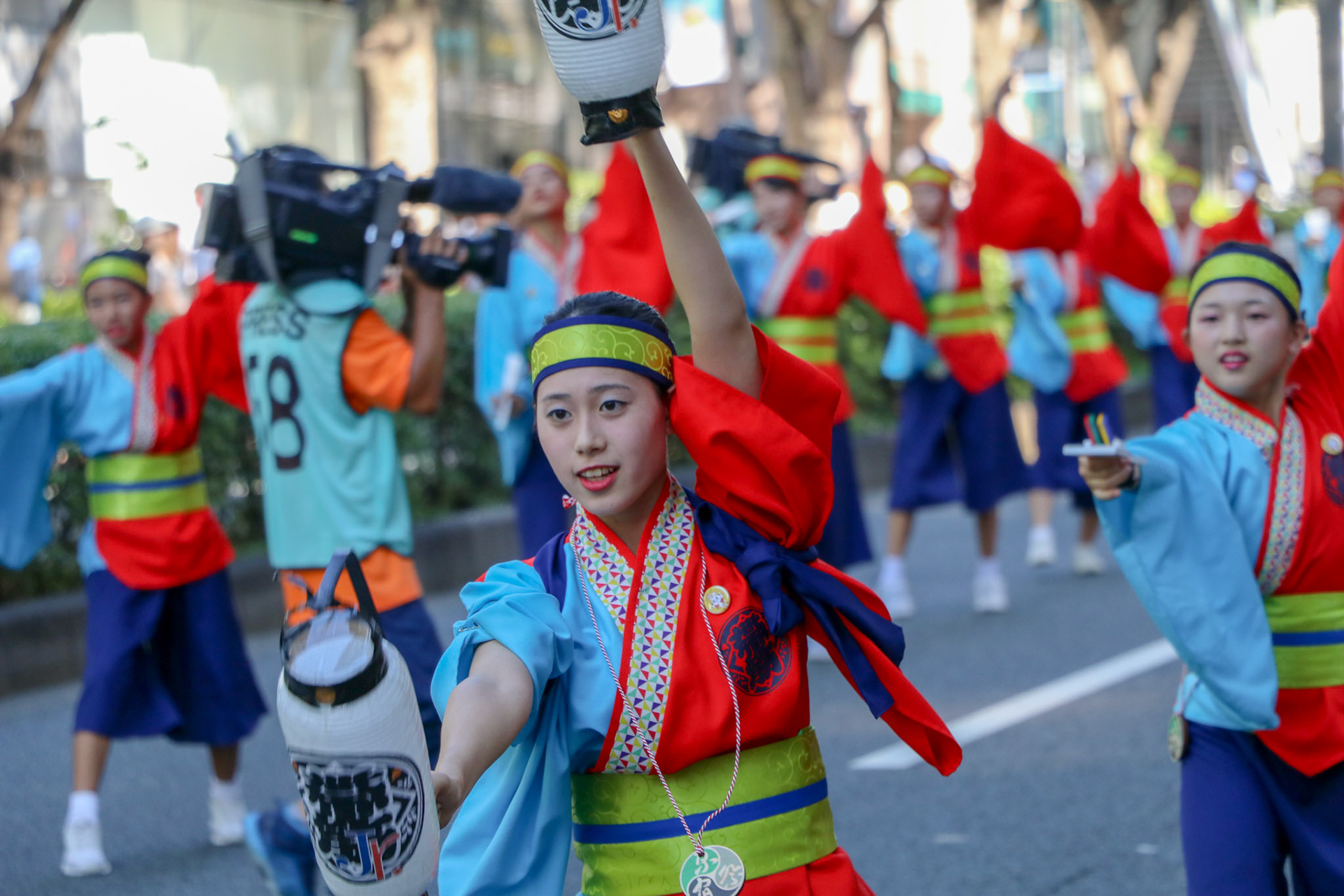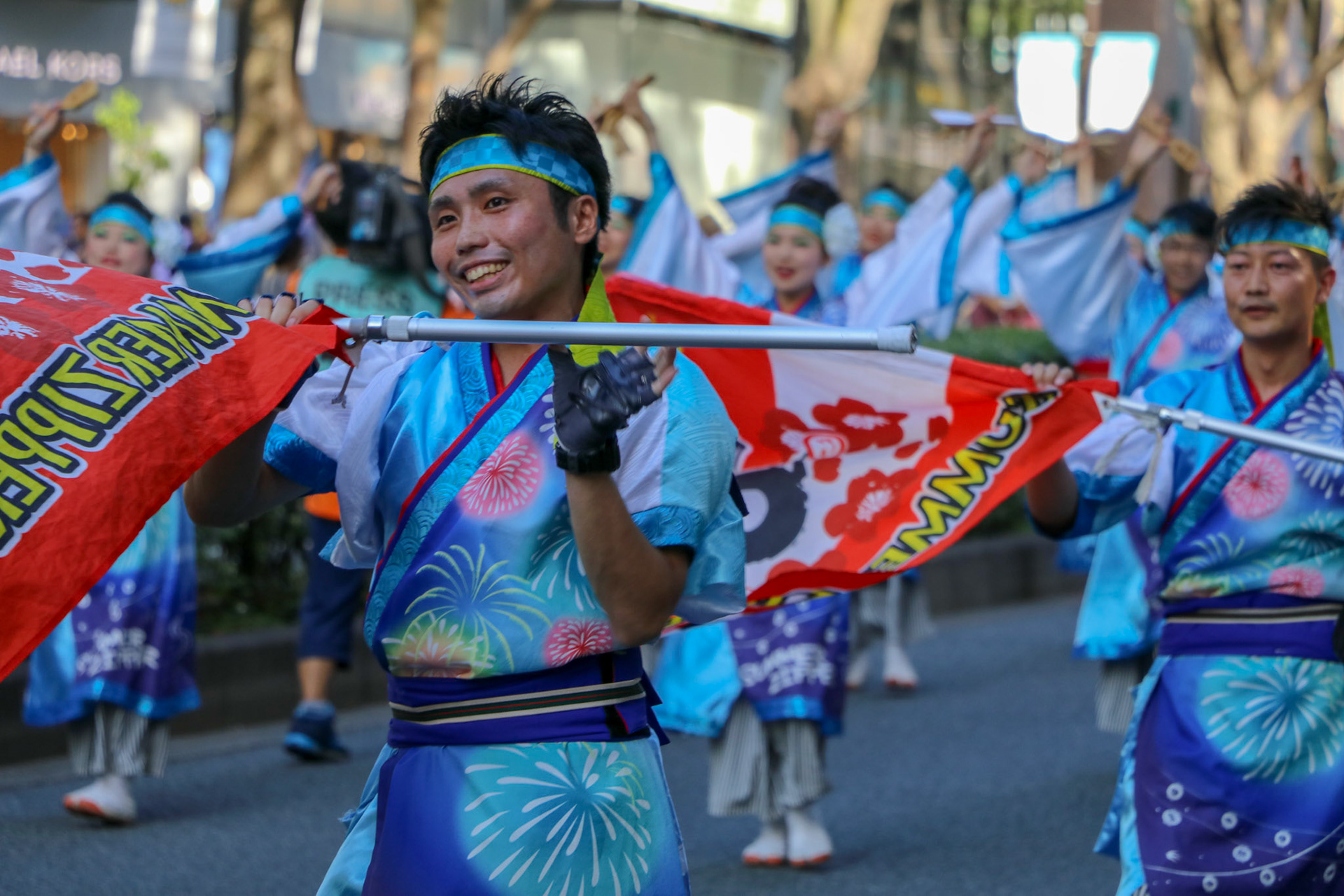 It was 97 degrees and more humid than Missouri, and yet, these guys were having the time of their lives. So much personality and joy was expressed by these people who are normally characterized by stoicism and collectivism. It just goes to show that it really depends on the context. The picture below is my favorite.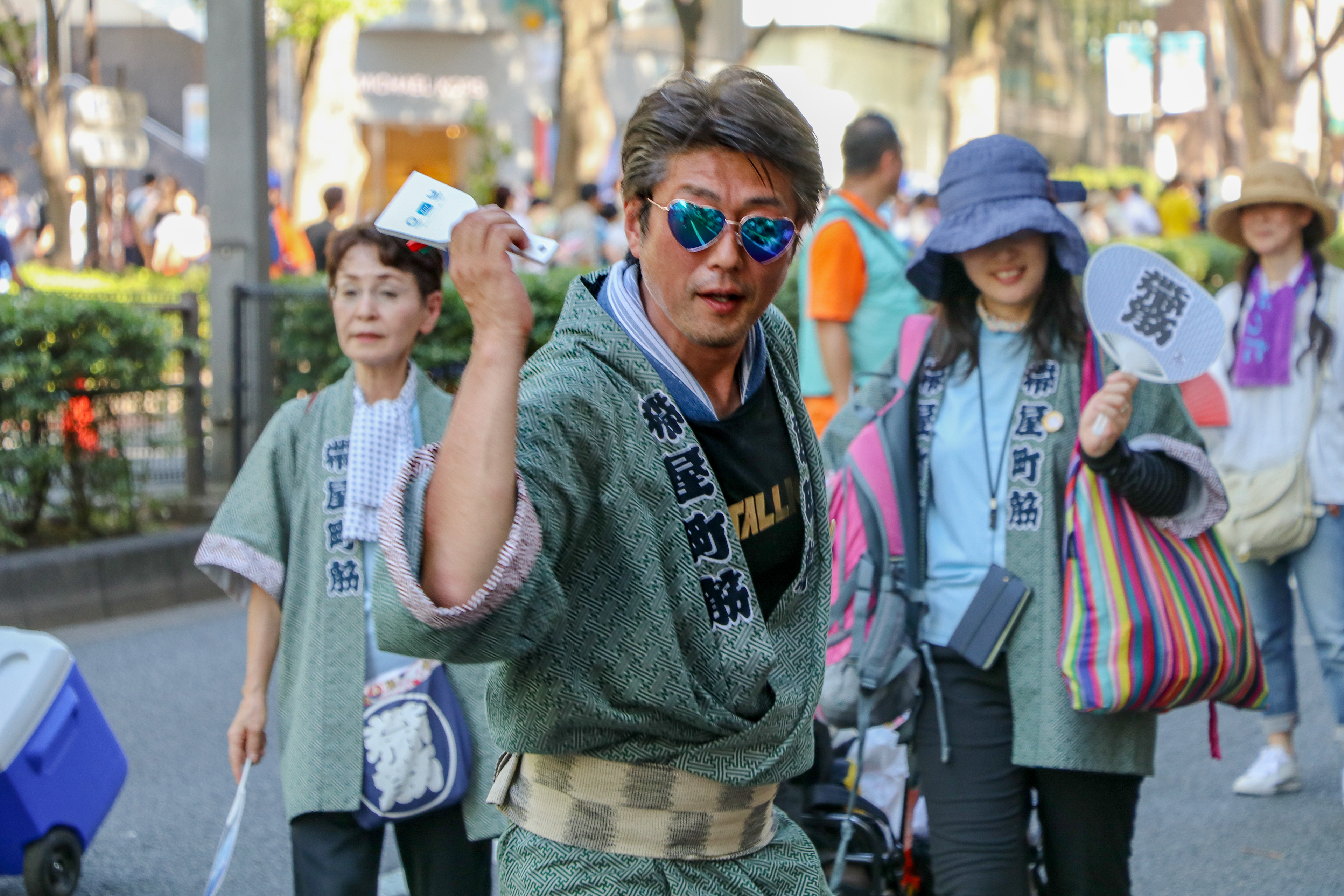 If you didn't notice, the guy with heart glasses above is wearing a Metallica T-Shirt under his Japanese Kimono. What a character. Also, the choreographers were followed by a guy dancing with a gigantic flag that would put almost any American flag to shame.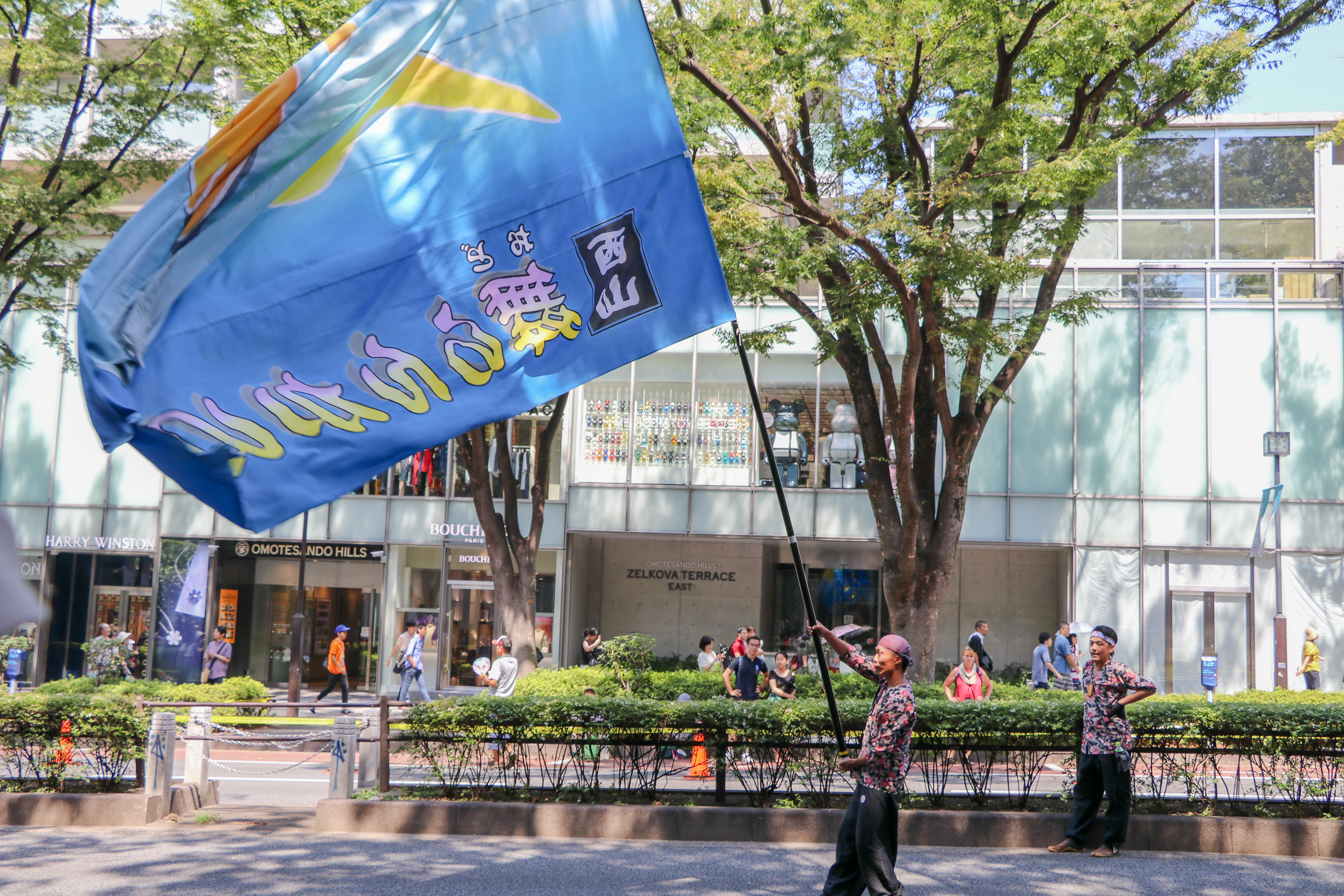 Between taking photos I was able to film a good amount of the dances. Excuse the shaky camera and zooms, but here are the semi-full length dances below. Keep in mind that there were over 100 dances throughout the two day event, and the ones posted below are only a small sample.

You would think that these people are professional dancers, but they are actually just normal people. Two days after the event, I was working on putting together the above video, and one of my co-teachers noticed what I was working on. He said that last year, he was one of the performers! What fun! My favorite dance was definitely the Yamanashi prefecture (where I live) dance with the fabrics that they held up. If you want to travel to Japan, make sure you include a Yosakoi in your travel itinerary. They happen all over Japan throughout the year. The next one that I plan to attend will be held in Hokkaido next June. Looking forward to it =D